We have a team Pelvic Chair !
---
---
The Pelvic Chair now has a Student Project Team!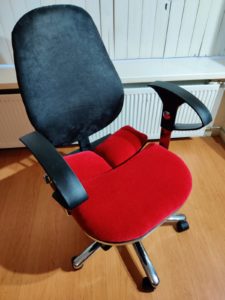 The special design of the Pelvic Chair stabilizes the Pelvis with the aim to reduce lower back discomfort as well as reduce Pelvic Girdle discomfort.
I am very proud to announce that Mechanical Engineering Student of the Hogeschool Rotterdam Rotterdam have embarked on a Project to improve the current design of the functioning prototype and make it easier to produce the Pelvic Chair on a larger scale, so we can start to execute field tests with a significant number of chairs.
I am very grateful and truly excited that this opportunity was rewarded to me, since I have the Pelvic Chair more than a decade in the making. Now having built the prototype from scratch and to see the Student Project taking off reinforces my commitment to bring this great invention to the masses.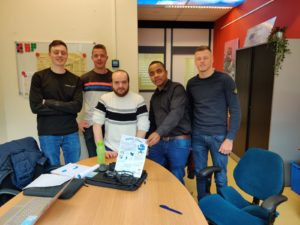 The students executed the Project intake, where they explored the impact the Pelvic Chair can have on people's lives and what the broad of the scope of the project will be.
Now the Students are making their plan, that we will review prior to the first Sprint. The Students take ownership of the Development, I will act as Product Owner.
I cannot wait to see the first results![:nl]De Pelvic Chair heeft nu een Student Project Team!